New Earth Friendly Swimwear has arrived at Moonstone Swim
The Althea is the newest bikini added to our collection and we can't get enough!
We were inspired to create a style that could be worn a variety of ways, so that it would feel like wearing a new bikini every time. The Althea top and bottom are fully reversible, featuring a vibrant tie-dye print and our classic Amethyst purple. Both top and bottom are full coverage and made from an eco-friendly, regenerated nylon.

This reversible style can be mixed + matched 4 different ways and we are obsessed with them all! Check out all 4 color combos and let us know which one is your favorite.
Shop the Althea Tie-Dye Top: https://bit.ly/32t3NgP
Shop the Althea Tie-Dye Bottom: https://bit.ly/2FyrGum
1. Tie-Dye Top / Amethyst Purple Bottom


2. Amethyst Purple Top / Bottom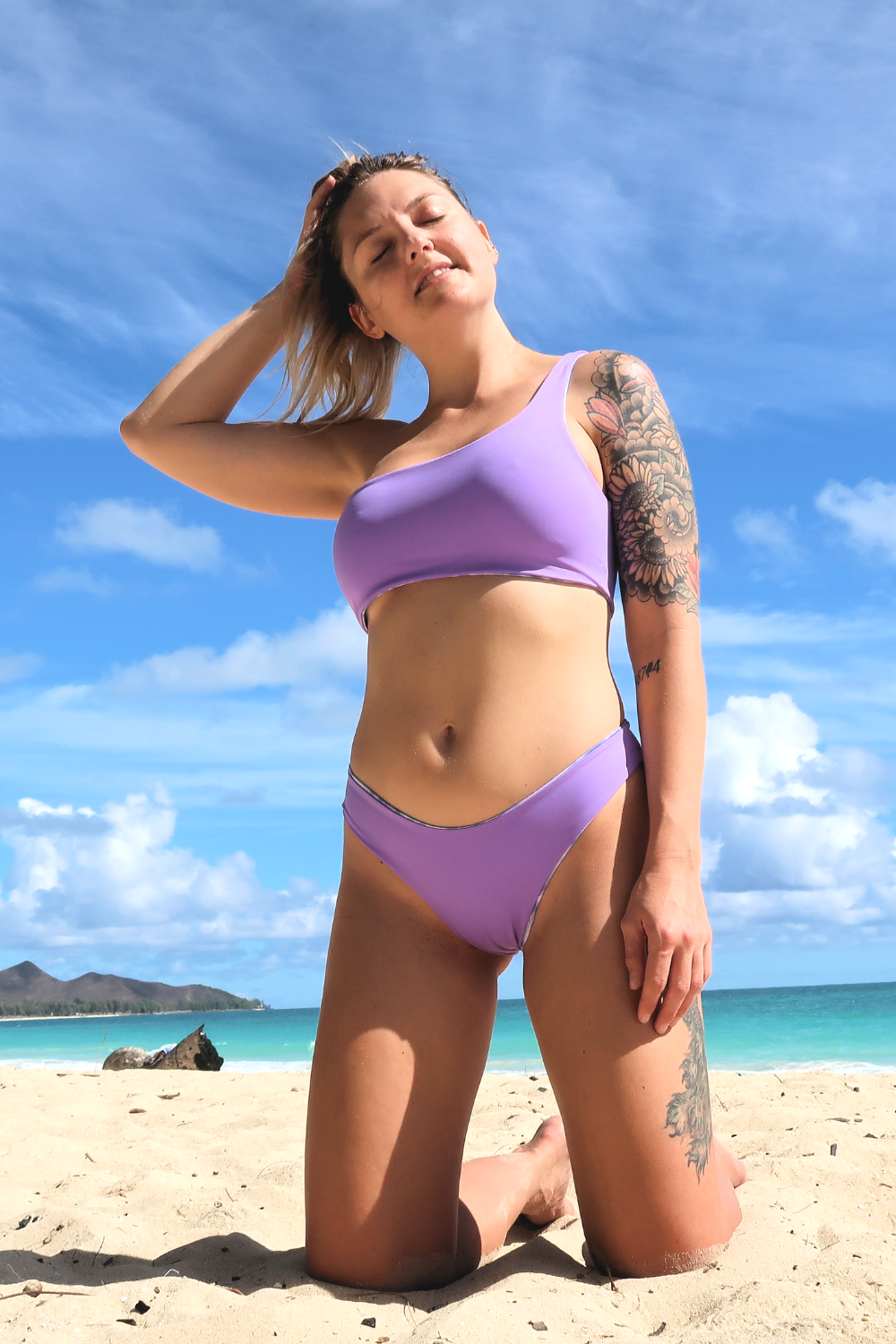 3. Amethyst Purple Top / Tie-Dye Bottom


4. Tie-Dye Top / Bottom